Educating and supporting Hallux Valgus surgery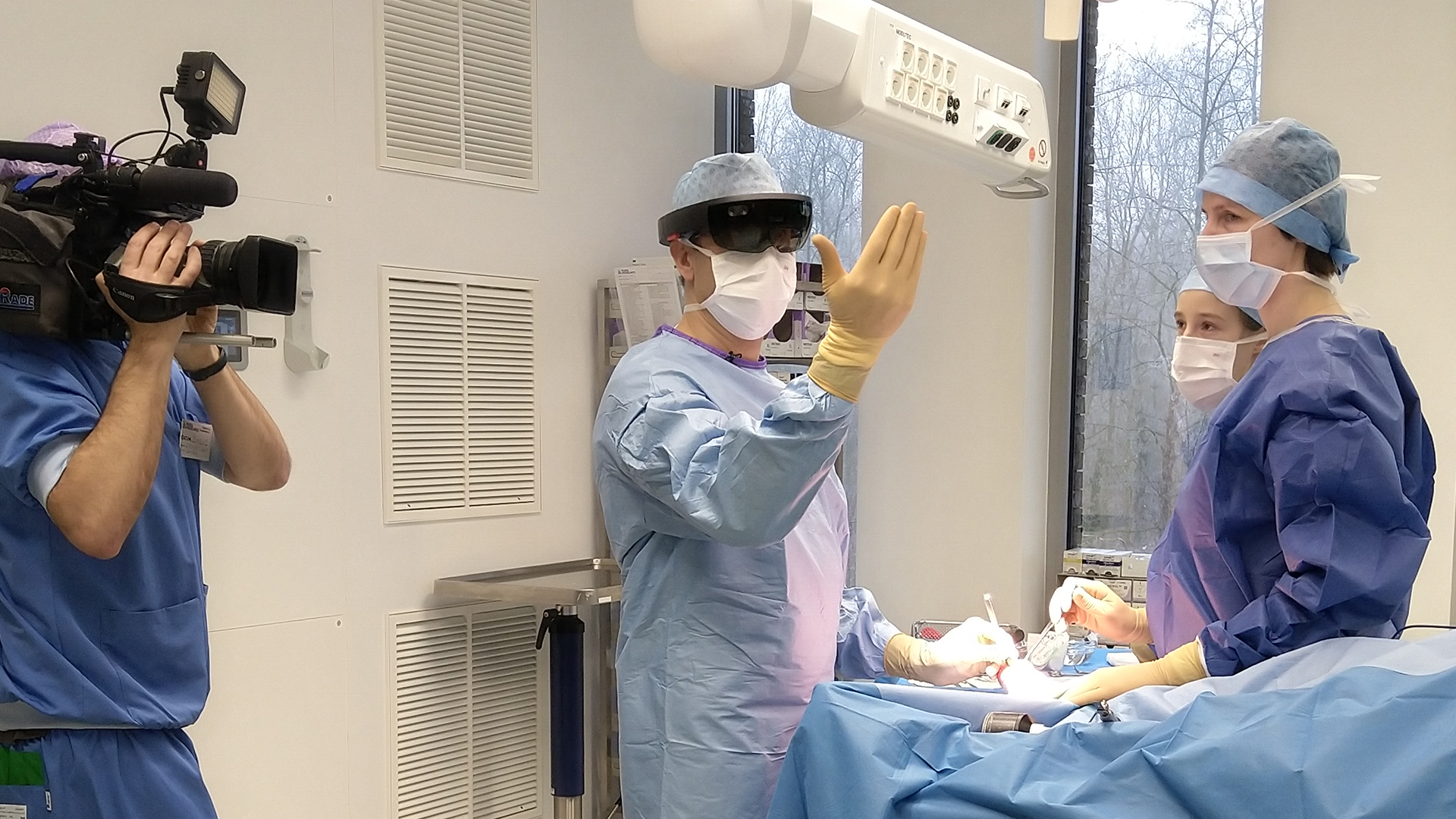 For the operation of a so-called "hallux valgus" (obliquity of the big toe, creating a lump on the inside of the forefoot) AZ Maria Middelares now uses an innovative, holographic application, the Microsoft HoloLens.
Read more about mixed reality here.
---
First off, patients get access to The Hallux Valgus patient education app © AZ Maria Middelares. This app is used for educational purposes and provides patients with an AR experience. The projection shows patients how the surgeon will make an incision and perform a correction of the bone structure. "By doing this we hope to create more transparency and trust towards our patients." - Tom Lootens, head of orthopaedics AZ Maria Middelares. The Hololens is not only used by patients but also by surgeons. In the past, the surgeon had to draw the incision on a piece of paper. Now he can use the Hololens to display digital scans of the patient's foot and determine where the incision has to be made, without having to look at a piece of paper or screen. Understandably, surgeons are optimistic about the use of mixed reality in the operating room. In addition, experiments are being carried out to use the HoloLens professionally for the evaluation of possible cartilage injuries, caused by this inclined position. Cartilage covers joint surfaces and ensures smooth movement of the joint, without pain. By visualizing the affected cartilage with the HoloLens and treating it, the result of the intervention can be influenced in a favourable way. There is currently a study that will assess these effects. In the next phase, this project can be an incentive to use the HoloLens for evaluating other joints and injuries. Stijn Michiels, Spatial Catalyst at Roger Roll, the company who made this tool, informs us how it works. "Mixed Reality allows us to create solutions in the healthcare industry that only existed, until recently, in science fiction. We visualise holograms that are projected on the lenses of the headset. These holograms can then be viewed and positioned inside the room, based on speech or hand gestures. We work closely with doctors and surgeons to improve their user experience. " Excited about how spatial computing technology can advance your business? Get in contact with our team.